Larry Gagosian, owner of Gagosian, has joined the International Council of the Golden Trezzini Awards for Architecture and Design.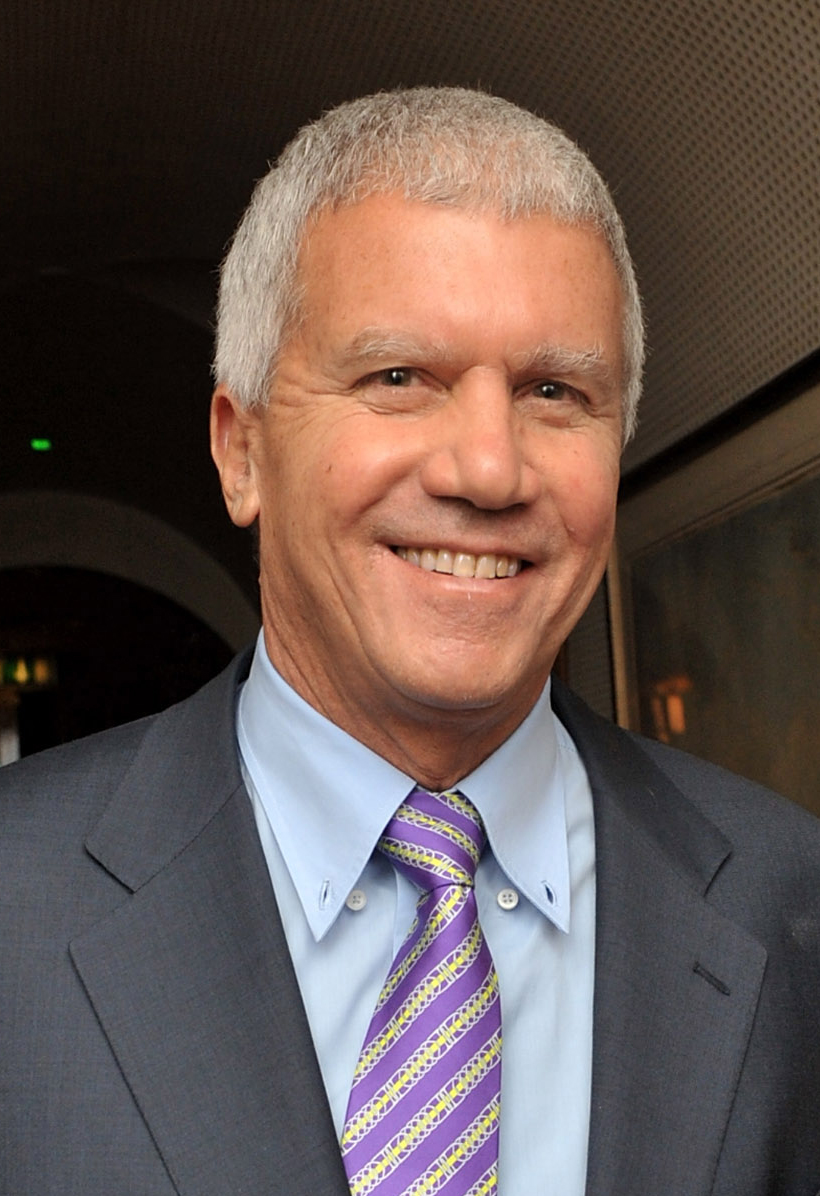 "I am pleased to join the International Council of the Golden Trezzini Awards, and am honored to have been invited," Mr. Gagosian said.
"We are extremely delighted that Mr. Gagosian has agreed to join the International Council," said Pavel Chernyakov, Chairman of the Golden Trezzini Arrangements Committee. "His remarkable success story as well as enormous experience in the field of art will undoubtedly serve as a source of inspiration for young nominees applying for our key awards: 'Best Architectural Design for a Museum', 'Best Implemented Project of Temporary or Permanent Museum Exposition' and, last but not least, 'Best Implemented Interior Design Project Using Works of Art'."
The International Council of the Golden Trezzini Awards uniquely includes directors of a number of leading art museums of Russia, the USA, Italy, Germany, Austria, the Netherlands, Sweden, Finland, and the UAE. The Honorary Chairman of the International Council is Mikhail Piotrovsky, General Director of the State Hermitage. Mr. Gagosian will be serving on the International Council of the Awards in 2020.
Larry Gagosian opened his first gallery for modern and contemporary art in 1980 in Los Angeles. Today, Gagosian employs more than 300 people, and has eighteen exhibition spaces across the United States, Europe, and Asia designed by acclaimed architects. The gallery's initiatives include innovative online viewing rooms coinciding with major art fairs, featuring transparent and comprehensive market analysis; a publishing arm that produces scholarly exhibition catalogues, artist monographs, catalogues raisonnés, and the Gagosian Quarterly magazine; as well as a distinctive retail shop.
Known for always encouraging his artists' ambitions, Mr. Gagosian has fostered the careers of many of the most world-renowned artists working today. Working across the contemporary and modern eras, he represents living artists such as Georg Baselitz, Joe Bradley, John Currin, Rachel Feinstein, Urs Fischer, Ellen Gallagher, Theaster Gates, Katharina Grosse, Mark Grotjahn, Jennifer Guidi, Andreas Gursky, Michael Heizer, Damien Hirst, Titus Kaphar, Anselm Kiefer, Jeff Koons, Shio Kusaka, Vera Lutter, Sally Mann, Brice Marden, Takashi Murakami, Albert Oehlen, Giuseppe Penone, Richard Prince, Nathaniel Mary Quinn, Nancy Rubins, Ed Ruscha, Taryn Simon, Rudolf Stingel, Sarah Sze, Adriana Varejão, Jeff Wall, Mary Weatherford, Rachel Whiteread, and Jonas Wood, as well as masters of design Frank Gehry and Marc Newson. The gallery's exhibitions present a broad range of work—from Jenny Saville's painterly depictions of the human form to Richard Serra's iconic monumental steel sculptures and drawings.
Gagosian has prepared and presented unparalleled museum-quality exhibitions of works by historical artists such as Arakawa, Diane Arbus, Richard Artschwager, Francis Bacon, Louise Bourgeois, Alexander Calder, Willem de Kooning, Walter De Maria, Lucio Fontana, Helen Frankenthaler, Alberto Giacometti, Howard Hodgkin, Roy Lichtenstein, Man Ray, Piero Manzoni, Agnes Martin, Claude Monet, Henry Moore, Jackson Pollock, Cy Twombly, Andy Warhol, Tom Wesselmann, and Zao Wou-Ki, among others.
A series of groundbreaking Picasso surveys curated by scholar John Richardson was attended by hundreds of thousands of visitors in New York and London. In 2019, Mr. Gagosian curated an exhibition featuring Picasso masterpieces as a tribute to Richardson following his death.
A benefactor of museums and arts organizations worldwide, Mr. Gagosian has provided significant support to a variety of institutions and artists' projects. In 2019 he organized an exhibition of works donated by artists to help raise funds for the restoration of Notre-Dame de Paris after the devastating fire at the cathedral. Following his support of the first two (RED) Auctions, in 2018 Mr. Gagosian partnered with Bono's (RED) and Sotheby's to present the third (RED) Auction to benefit the global fight against AIDS. He was instrumental in presenting the magnificent Ceiling by Cy Twombly in the Salle des Bronzes at the Musée du Louvre in Paris, a commissioned permanent installation unveiled to the public in 2010. An industry innovator, Mr. Gagosian was an early investor in Artsy, the online platform for collecting and discovering art.
Mr. Gagosian is frequently recognized for his contributions to the fields of contemporary and modern art. He has received the Peabody Award as a producer of American Masters: Andy Warhol, A Documentary Film (2006); the insignia of Chevalier de la Légion d'honneur from the French government (2010), after which he was appointed to l'ordre national du Mérite (2015); the Academy Medal from the American Academy in Rome (2010); and the Ellis Island Medal of Honor (2018). In 2017, Forbes magazine named him one of the "100 Greatest Living Business Minds." Mr. Gagosian has been a member of the Board of Trustees of the Institute of Fine Arts, New York University, since 2013; the Getty President's International Council since 2019; (RED)'s Advisory Board since 2019; and Carnegie Hall's Board of Trustees since 2020. He graduated from UCLA with a degree in English literature.
The Golden Trezzini Awards for Architecture and Design are named after Domenico Trezzini (1670—1734), Russian architect of Swiss origin, the first architect of St. Petersburg, author of the Peter and Paul Cathedral, Twelve Collegia Building and other masterpieces of Petrine Baroque. The motto of the Awards is "Architecture as Art." The Awards have been taking place since 2018, supported by the Embassy of Russia in Switzerland, the Embassy of Switzerland in Russia, the Consulate General of Switzerland in St. Petersburg, Department of Culture and Tourism of Abu Dhabi, the School of Architecture and Planning of the University of New Mexico, and a number of other organisations and institutions.
The aim of the Golden Trezzini Awards is to acknowledge and promote architectural and designer projects that amount to works of art. The Golden Trezzini Awards are the only competition for architecture and design where the winning projects are taken into a state museum's collection. The best projects by competitors are added to the collection of the Architectural Graphics Fund at the Museum of St. Petersburg History and take part in an annual exhibition at the Peter and Paul Fortress.
Among the Jury members, there are famous architects Daniel Libeskind, Mario Botta, Toyo Ito, Ricardo Bofill, Massimiliano Fuksas, Eduardo Souto de Moura, Richard Gluckman, Chief Design Officer of Ferrari Flavio Manzoni, and other experts from 30 countries.
The Golden Trezzini winners will be awarded with Golden Trezzini figurines and diplomas during the ceremony which will take place at Belmond Grand Hotel Europe, St Petersburg, on December 1, 2020. Entries for the Third International Golden Trezzini Awards for Architecture and Design can be submitted at www.goldtrezzini.ru/en/ till October 15, 2020. Participation is free of charge.
The General Partner of the Golden Trezzini Awards is the State Museum of St. Petersburg History. The System Partner is RBI Group. Partner of a Special nomination is YIT. Official partner of the Awarding ceremony is LenRusStroy Building Corporation. Partner of the Awarding ceremony is Ganga Group. To see a full list of the Awards partners please check https://goldtrezzini.ru/en/partners-of-the-golden-trezzini-awards-2020/.
Photo: Nick Harvey/WireImage. Courtesy Gagosian.
More news of the Awards:
https://goldtrezzini.ru/en/news/
Follow us on social media:
https://www.facebook.com/trezziniawards/
https://www.instagram.com/trezziniawards/
Official partners
Media partners