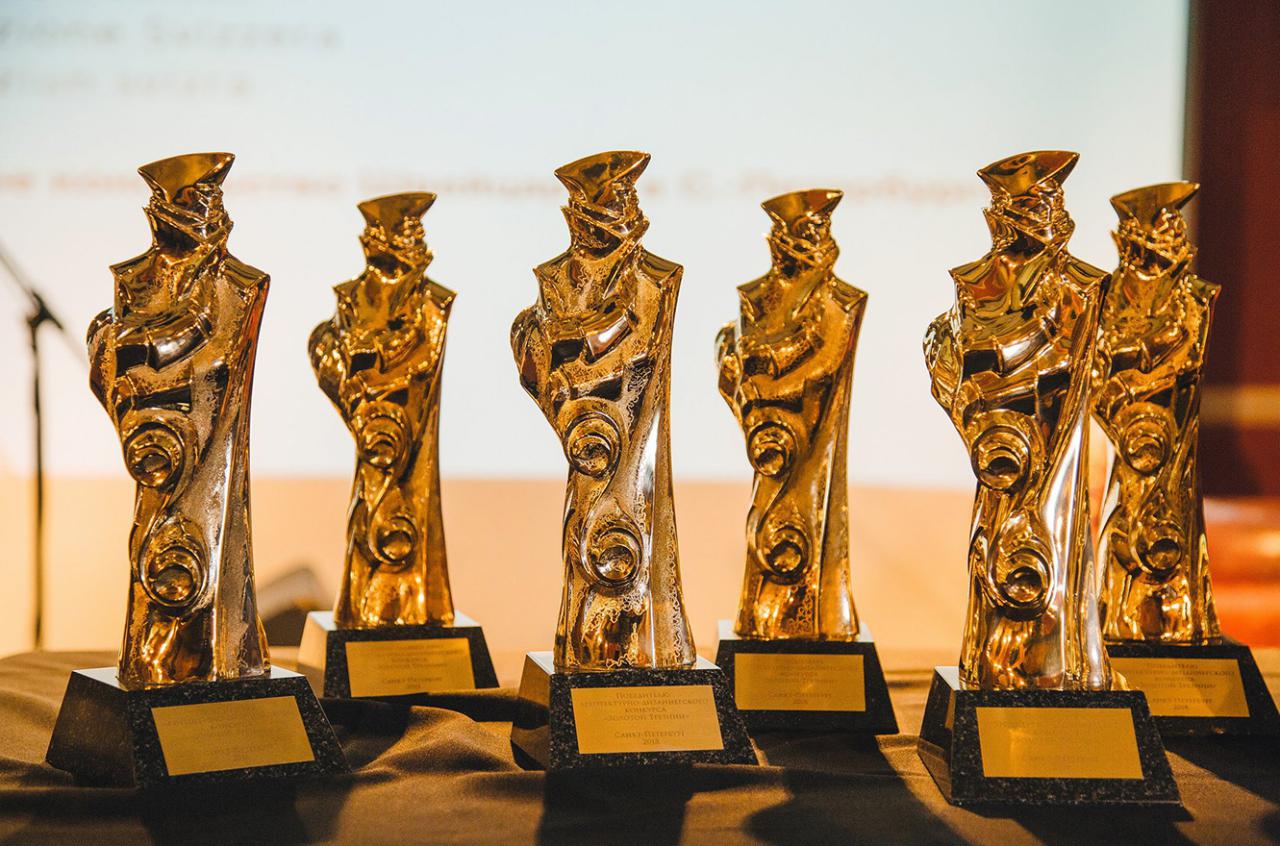 The Golden Trezzini Awards for Architecture and Design is called after Domenico Trezzini (1670—1734), the first architect of St. Petersburg, born in Switzerland. The Awards has been taking place since 2018, supported by the Consulate General of Switzerland in St. Petersburg and the Committee on Urban Planning and Architecture of St. Petersburg.
Roger M. Kull, the Consul General of Switzerland in St. Petersburg, is the Honourary Chairman of the 2nd Open Golden Trezzini Awards Jury. The international part of the Jury also includes the President of the International Union of Architects (UIA) Thomas Vonier, a descendant of the 1st St. Petersburg architect Domenico Trezzini Lorenzo Trezzini, the co-founder of the architecture studio Holzer Kobler Architekturen Tristan Kobler, а Swiss architect of Russian origin Jan Skuratowski and other experts.
Full list of the Golden Trezzini Awards 2019 Jury members >>
The motto of the Awards is 'Real Estate As Art.'
The mission of the Awards is to form a new expert community uniting representatives of business communities and acclaimed people engaged with the art world.
The basic concern of the Awards is to expose architectural and designer projects which can be referred as artwork in terms of the artistic value.
The best projects by competitors will be added to the collection of the Architectural Graphics Fund at the Museum of St. Petersburg History.
In 2019, the Awards has expanded, nominees from all over Russia being invited to join: developers and planners, architects and renovators, designers and decorators, as well as students of architectural universities and departments.
The competition features 18 nominations.*
Nominees are invited to join the competition free of charge. Projects fulfilled (and in case of implemented products – the ones commissioned) after January 1, 2017, within the Russian Federation are admitted. Special conditions apply to the «Best architectural project of a museum» nomination: projects from abroad as well as from Russia are admitted. Entries are
accepted through October, 15, 2019.
All entries are posted at www.goldtrezzini.ru.
The Awarding Ceremony is to take place on November, 27, 2019, in St. Petersburg, in the Atrium of the Commandant's House in the Peter and Paul Fortress.
The Awards winners are prized with designer Golden Trezzini figurines and diplomas.
The Awards is arranged by the monthly issued St. Petersburg Magazine 'Galereya krasivykh domov i kvartir' (Gallery of Beautiful Houses and Apartments) (published since 2002).
The State Museum of St Petersburg History is the general partner of the Awards.
The independent auditor of the Awards is Borenius Attorneys Russia Ltd.
* The list of nominations is subject to change and extension at the organizing committee's discretion, in particular, special nominations can be set up by the Awards sponsors.
We will be happy to answer your questions and provide additional information about the Golden Trezzini Awards. Please contact us by email goldtrezzini@gmail.com.
---
Official partners
Media partners